Discografía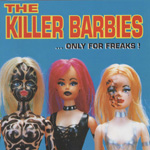 Only for freaks!
(1996)
Tracklist
1- Freak Show 2- Chainsaw Times 3- Chinatown 4- The Phone 5- Traci Lords 6- Pinball 7- Train from Kansas City 8- No Waves 9- Friday 13Th 10- Be Your Girl 11- They Come from Mars 12- I Don´t Mind 13- Bad Trip Experience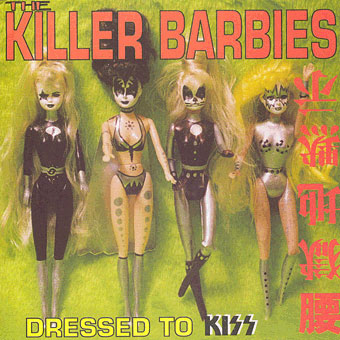 Dressed to kiss
CD (1996) Ref. 21065CD
Info
Fueron los reyes del "chicle punk" de los 90. "Dressed to kiss" su primer álbum es un disco imprescindible. Actualmente han centrado su base de operaciones en Alemania donde comienzan a ser muy conocidos.
Tracklist
1- Love Killer 2- You´re a liar 3- Kiss Mouth 4- I Can Hide 5- Kissing Cousins 6- Will You Love Me Tomorrow? 7- Comics Books 8- I Wanna Live in Tromaville 9- Charlie Manson 10- Skulls 11- The He Kiss Me 12- Elvis Live! 13- Silly Thing